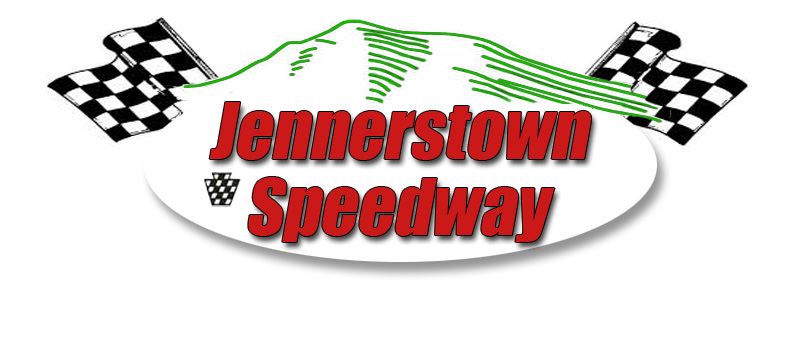 By: Corey Simmons

The laurel Highlands will once again rumble with the sound of race cars in 2014. The famed half mile, Jennerstown Speedway is reopening, and will once again be the center of Saturday night asphalt racing in southwestern Pennsylvania. This, thanks to three gentleman that couldn't take seeing a historic racetrack with such potential sit dormant and decay any longer.
Who are these three gentlemen? Bryan Smith, Rob Beck, and John Taylor. Bryan, 45, works in a parts department and at a trucking company, and calls Duncansville home. Rob, 42, works in a parts store, and hails from Altoona. John, 39, works at an auto speed shop, and is from Bellwood.
Smith, Beck, and Taylor started the Allegheny Highlands region of the Sports Car Club of America, which holds auto cross events at Jennerstown and Wyotech. During the many events at Jennerstown, the trio would have conversations with the owner, Dave Wheeler. Mr. Wheeler would express how much he wished a deal to bring racing back to the track would come to fruition, rather than watch the once glorious speedway fall apart. After these talks, a deal started to come together.
Smith, Beck, and Taylor are taking on no easy task. Jennerstown has been victim to vandalism, in which wires were ripped out, doors were broken, and windows were busted. After sitting idle for years, nature has tried reclaiming the speedway. It also needs weeds pulled, grass cut, facilities repainted, and other maintenance issues.
The man calling the shots will be Andy Borkowski, as Jennerstown Speedway's Race Director. Andy was selected because of his experience with and understanding of weekly racing, and his innate ability to think outside the box. His love for racing dates back to when he was 14 years old. Him, his brother, and their friends decided to check out the local racing at Jennerstown on a $2.00 night. He was hooked from that moment on, and wanted to be involved in any way possible. He has worked in just about every aspect of racing, from owner to crew chief, spotter to promoter, and anything in between. This gives him the understanding of every side of the business. "I will make Jennerstown fun, fair, and safe. I want every driver that checks in that back gate to feel like they have a chance to win on every given night", said Andy about the new era of Jennerstown Speedway. "Jennerstown will return to being a fun, family thing, and we are all in this together. I really appreciate all ideas, so please call me if you want to talk about anything we can do to enhance the experience at Jennerstown." Andy can be contacted at 814-233-8523 (cell), and 814-443-1122 (home).
An official announcer has not been selected yet; however, Jennerstown will be going with a tandem of race and pit announcers. The pit announcer and track photographer will be Howie Balis. Howie hails from Rostraver, and has announced at numerous tracks like Motordrome, Latrobe, Central Pa Speedway, Roaring Knob, and Jennerstown. When Howie hears the word Jennerstown, he reflects on many incredible races, and seeing up-and-coming NASCAR stars such as Joey Logano and Martin Truex before millions of fans would scream their names every Sunday. When asked about Jennerstown Opening, Howie stated "It's great to see a track reopen with the rich history of Jennerstown, considering the state of the economy as well."
In the traditional Jennerstown fashion, Saturday nights will be alive with weekly racing. The initial plan is to run late models, chargers, street stocks, and 4 cylinders. The season opener is May 10th, and will feature weekly racing, along with the first appearance of the season by the Super Cup Stock Car Series. Jennerstown will also feature special events throughout the season. Some of the events being considered are monster trucks, ISMA supermodifieds, Super Cup Series, tractor pulls, Pittsburgh Circle Track Club Nights, Senior Series, crash cars, skid plate races, and drifting.
Jennerstown will be more than just another business in town. Along with providing some job opportunities, the speedway wants to be the center of the community. In breaking the mold of tracks that sit dark six nights a week, Jennerstown eventually wants to hold events like car cruises, movies, concerts, flea markets, and other fun, family events. Future plans for the speedway include paving the whole infield, and constructing a go kart track. The whole staff at Jennerstown Speedway is committed to bringing circle track racing back to the premier level of success in this new, exciting era.
Jennerstown Speedway
814-629-Race (7223)
224 Race Street, Jennerstown, Pennsylvania 1554